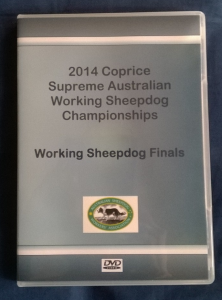 2014 Coprice Supreme Australian Working  Sheepdog Championships DVDs
See options below
Complete 4 DVD set including 2 rounds of the Trans Tasman Test, the final round of the Interstate Challenge and the Supreme Top 10
$68 including postage
Trans Tasman 2 DVD set
$48 including postage
Interstate Challenge final round DVD
$28 including postage
Supreme Top 10 DVD
$28 including postage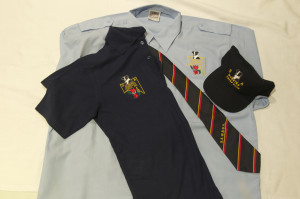 We have a range of clothing available with our logo embroidered on it. This includes a woollen jumper, jacket, polo shirt, cotton dress shirt, microfleece jumper, cap and tie.  Contact us for more information on styles, sizes and prices.  Please allow two weeks for a clothing order to be filled.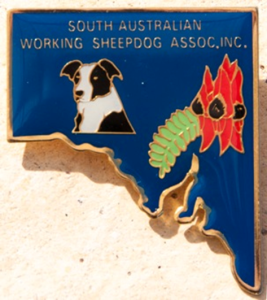 South Australian Working Sheepdog Association badges
$10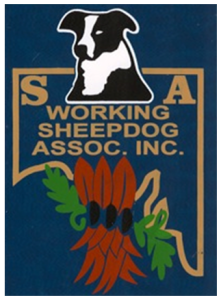 Stickers
$2.50.
To order merchandise please print the Order Form and send it, with payment, to our secretary.  Details are on the form.