To view more details for an event, including entry forms, contact and location details, please click on the trial name.
Trial dates and times are subject to change depending on entry numbers.  Please check dates a few days prior to the trial either here on the website or by calling the trial convenor.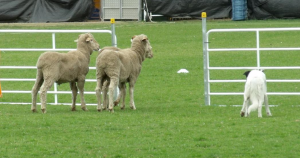 More events will be added in the near future when details are confirmed.
2017
Date/Time
Event
18/03 - 19/03

Strathalbyn Trial
Strathalbyn Polo Ground, Strathalbyn SA
25/03

SAWSDA Training School - Paskeville
31/03 - 01/04

Karoonda Short Course Trial
Karoonda Farm Fair, Karoonda SA
08/04 - 09/04

Finniss Trial
Finniss Cricket Ground, Finniss South Australia
10/06 - 12/06

Barmera Trial
Barmera Monash Football Club, Barmera SA
05/08 - 06/08

Nepowie Field Trial
Nepowie, Woolumbool SA
24/08 - 26/08

Wentworth Show Trial
Wentworth Showgrounds, Wentworth NSW
08/09 - 09/09

Royal Adelaide Show Sheepdog Trial
Wayville Showgrounds, Goodwood SA
16/09 - 17/09

South Australian State Championships
Milang Oval, Milang SA
22/09 - 23/09

Maitland Trial
Maitland Showgrounds, Maitland SA
26/09 - 28/09

Paskeville Trial
Paskeville Field Day Site, Paskeville SA
20/10 - 21/10

Mount Gambier Trial
Mount Gambier Showgrounds, Mount Gambier SA
If you are interested in sheepdog trialing in other states you can find more information here.
Powered by Events Manager