The SA Working Sheepdog Association holds training schools for anyone interested in learning how to train or work a sheepdog.
The days are broken into several sessions of both theory and practical, giving each participant opportunities to learn about a concept and then put it into practice with their dog on sheep.
The training schools are broken into stages which are presented sequentially.  Ideally, participants would complete Stage 1 then go home and practice what they have learned for a few months before attending a Stage 2 training school.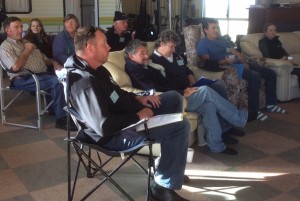 Some of the topics covered in Stage 1 include:
Understanding instinct
Understanding the dog pack hierarchy and what that means for you as a handler
Understanding the dog/sheep dynamic
Basic on and off sheep control
Here are some of the comments from participants of our training schools.
"Great trainers, loved the variation for different problems."
"Perfect balance of theory and practical."
"Admin was wonderful, very clear and helpful."
"The day overall was more than excellent I loved every second."
"I learned a different way of keeping in the picture and establishing a stop command."
"Looking forward to the next one. "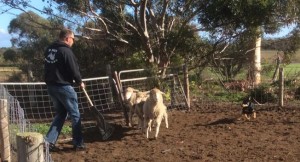 If you have a sheepdog and don't have a clue what to do with it, or maybe you've been working dogs for awhile, then this is the course for you!
We are looking to hold our next Stage 1 training school at Strathalbyn.
Register your interest now!